SMPS offers many resources to support its members in building their businesses and advancing their careers; one of those is the mySMPS website platform. This was recently relaunched and offers many helpful tools including the three below.
 
Communities & Discussion Posts - An online forum open to all members with various groups to join and engage in conversation. Groups include a CPSM exclusive, Adobe Creative(ity), Business Development Community, and the newest one: AI in Marketing.
 
Directory - Looking for an SMPS member at an Architecture firm of 500+ people in Florida to help you with market research? This is the place for you! Be sure to update your profile as well with your most current information.
 
Marketing Resources Center - An online library with a variety of helpful resources including marketing plan templates, proposal examples, Marketer Magazine digital versions along with other various reports & articles.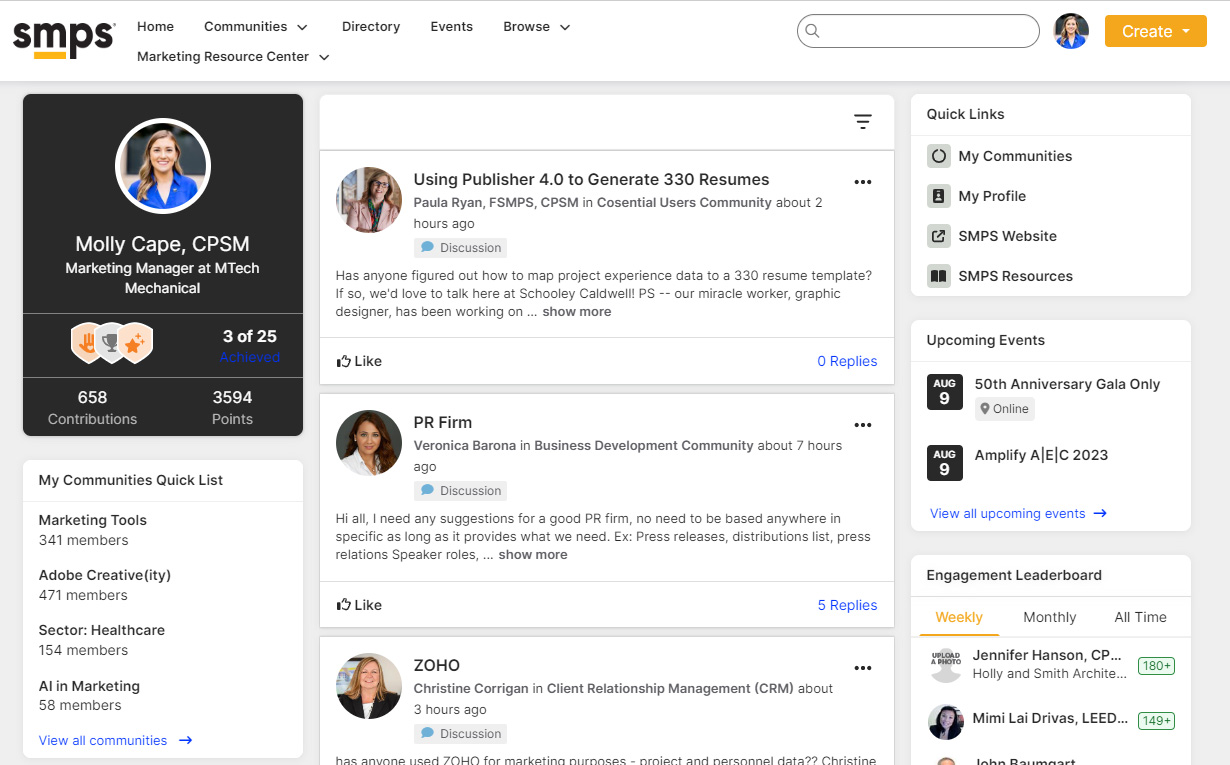 Share this post: